Hi-Velocity LV-Z Series Air Handlers utilize a WEG Variable Speed Drive CFW300 for fan control and a PSB Circuit Board for zoning. When integrating with Messana Controls, there are two connection methods: 0-10V modulation and Digital Outputs.
Method 1: 0-10V Modulation (preferred)
In this method, the Messana Controls bypass the PSB zoning board, connecting directly to the WEG VSD using a dedicated 0-10V Analog Output (AO) from either an mBox or an mZone module. The terminals are marked as 0V (black) and Y (yellow).
Please follow these steps:
Disconnect the black and red wires coming from the PSB board that are connected to terminals 7 and 8 on the WEG VSD, and cap them.
Connect the dedicated AO on the Messana device to the WEG VSD as follows:

0V (black)

to

Terminal 7

(GND, 0V reference)

Y (red)

to

Terminal 8

(AI1, 0-10V)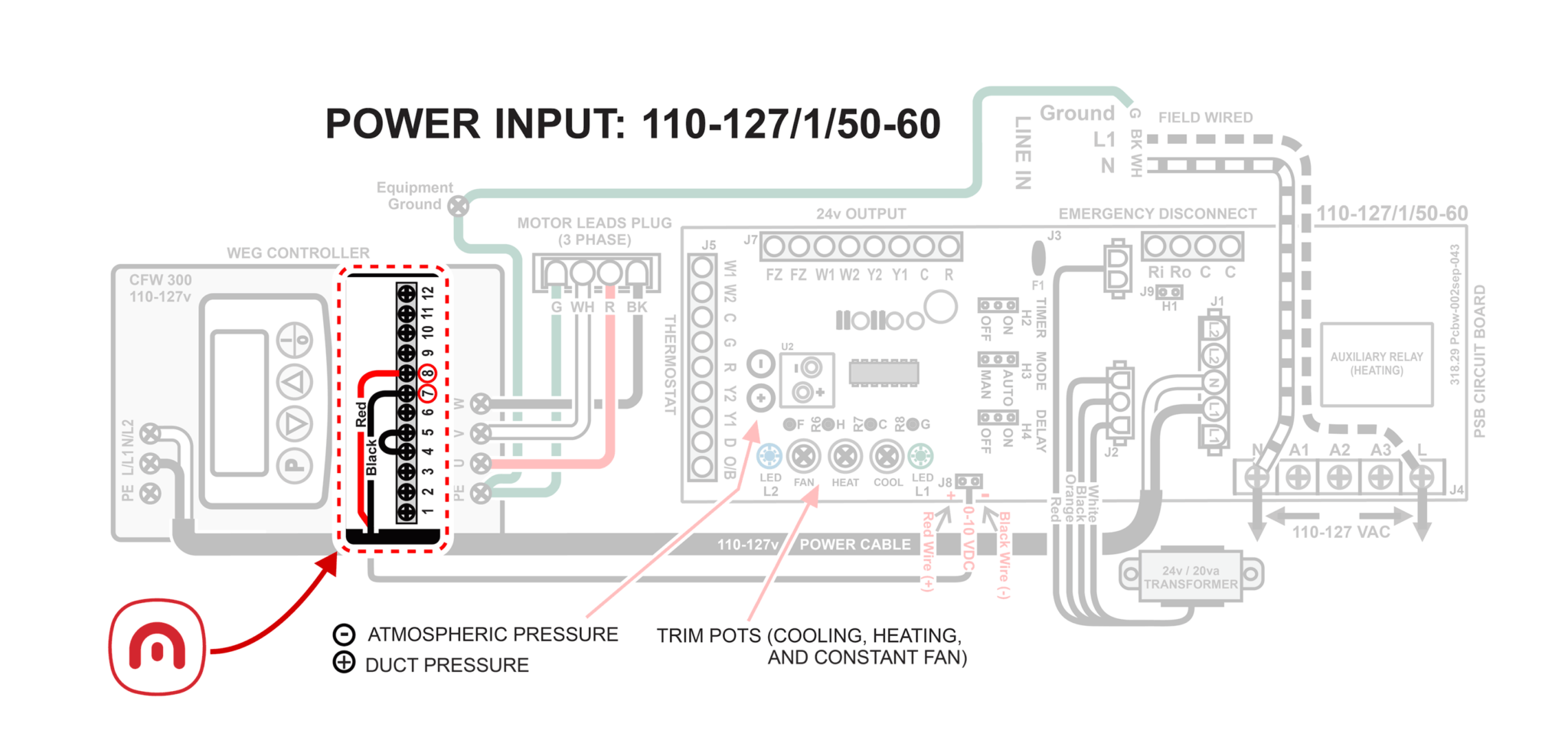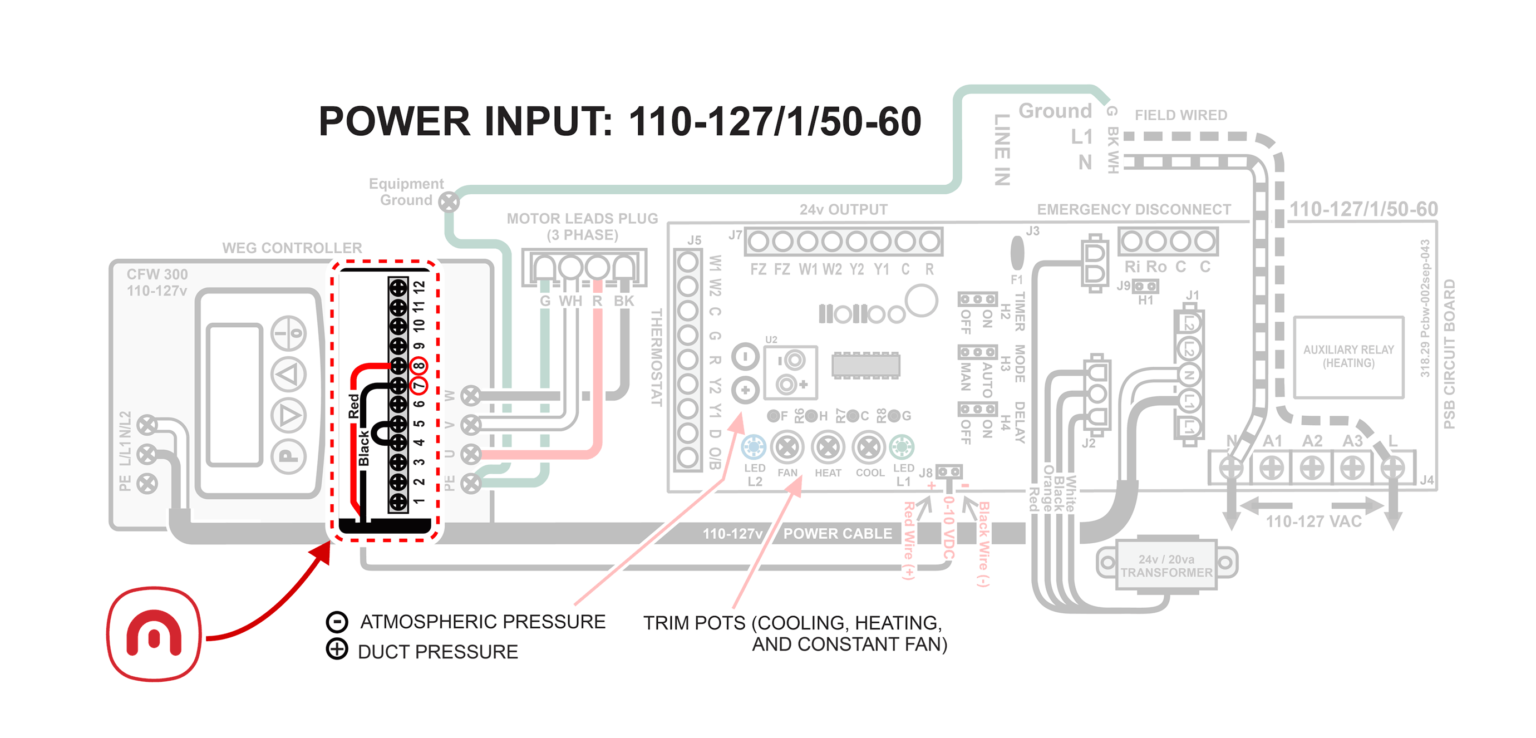 Method 2: Digital Outputs (1, 2, or 3 speeds)
This method requires one or more Digital Outputs (for example, DO1, DO2, and DO3) available on the Messana controller, allowing up to three different speeds.
The Digital Output(s) are connected as follows on the PSB Circuit Board:
DO1

to

R-Y1

(Speed 1 set by the blue Trim Pod marked as Cool)

DO2

to

R-W1

(Speed 2 set by the blue Trim Pod marked as Heat)

DO3

to

R-G

(Speed 3 set by the blue Trim Pod marked as Fan)